Jiangmen Daxing Knitting Factory Co., Ltd. is located in Xinhui District, Jiangmen City, a famous hometown of overseas Chinese in Guangdong Province. It has deep-water terminals (national first-class ports) and national highways connecting five continents in the world. It is a modern large and medium-sized enterprise committed to the design, production and sales of knitting and printing and dyeing industry.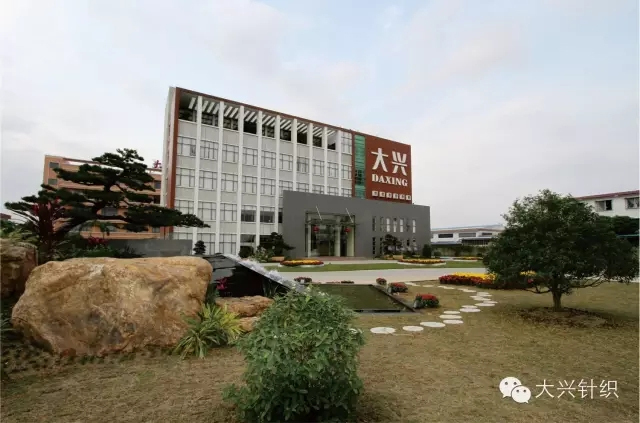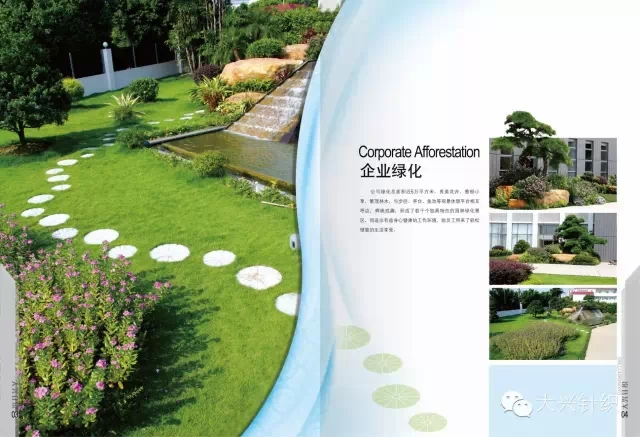 Enterprise greening
The total greening area of the company is nearly 50000 square meters. Beautiful flowers, lush grass and lush trees interact with viewing platforms such as walking paths, pavilions and baths, forming several unique landscaping scenic spots, creating a working environment conducive to physical and mental health and bringing relaxed and comfortable life enjoyment to employees.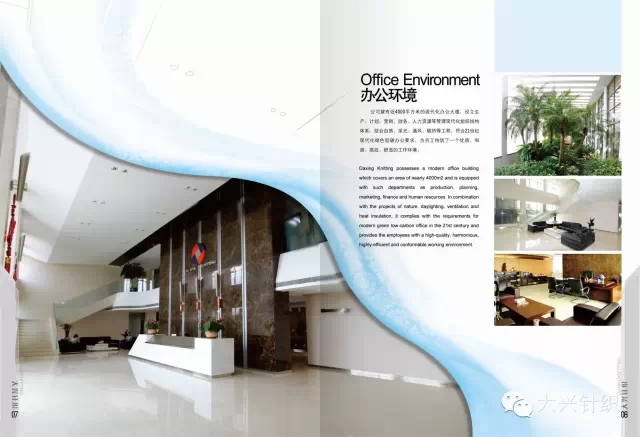 Office environment
The company has built a modern office building of nearly 4000 square meters, set up a modern organizational structure system for production, planning, marketing, finance, human resources and other management, combined with natural, lighting, ventilation, heat insulation and other projects, which meets the requirements of modern green and low-carbon office in the 21st century, and has built a high-quality, harmonious, efficient and comfortable working environment for employees.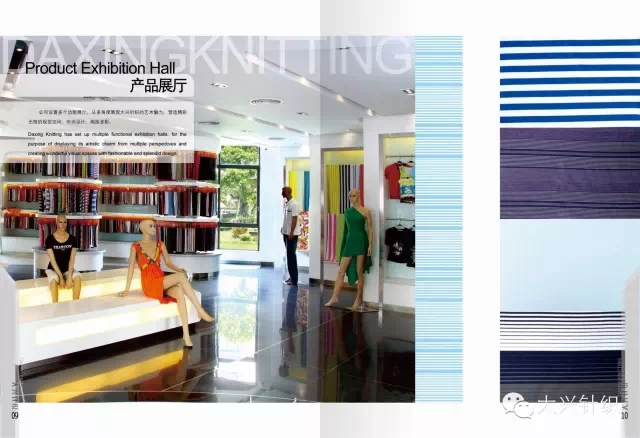 Product display
The company has set up multiple functional exhibition halls to show the artistic charm of Daxing knitting from multiple angles and create a wonderful and infinite visual space. Fashionable design, colorful.technical equipment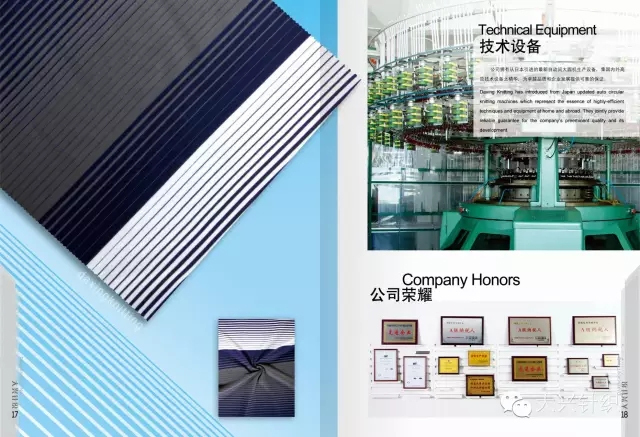 The company has more than 200 large round machines and dyeing and finishing equipment. It has the latest automatic dyeing and finishing system imported from Germany, Switzerland and Italy. It sets the cream of high efficiency technology equipment at home and abroad, providing reliable guarantee for excellent quality and enterprise development.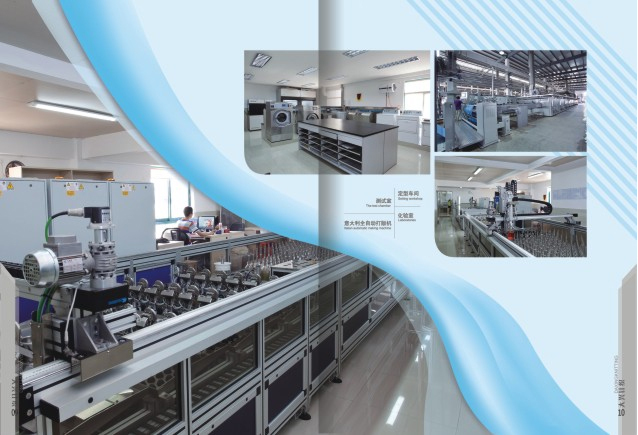 Enterprise purpse: to provide high-quality fabrics for global garment making! Make colorful and comfortable clothes for the society!
Corporate vision: to become a first-class enterprise in the knitting industry! Create a greater development platform for executives, create more learning and promotion opportunities for middle-level employees, create a good working environment and stable high income for employees, jointly realize the lofty ideals and objectives of the enterprise, and build the company into a one-stop enterprise of weaving and dyeing!